CHARLOTTE PRICE                    TELEPHONE: 0770 6586783
Charlotte Price is a British Acupuncture Council (BAcC) registered acupuncturist with over 14 years experience practising Traditional Acupuncture after training in the UK and China. Charlotte is also trained in Cosmetic Acupuncture.
TRADITIONAL ACUPUNCTURE
The traditional method of acupuncture is very different to the medical acupuncture that is practised by a doctor, physiotherapist or chiropractor. Traditional acupuncture as practised by members of the British Acupuncture Council (BAcC) is a tried and tested health-care system that has been developed, researched and refined over centuries. The tradition is as much about the maintenance of health as the management of disease.
TREATING THE CAUSE, NOT JUST THE SYMPTOMS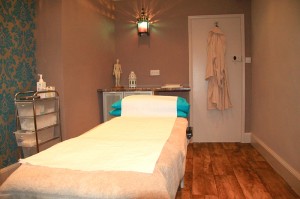 Based on traditional belief, acupuncturists are trained to use subtle diagnostic techniques that have been developed and refined for centuries. The focus is on the individual, not their illness, and all the symptoms are seen in relation to each other. Each patient is unique; two people with the same western diagnosis may well receive different acupuncture treatments.
The traditional acupuncturist's skill lies in identifying the underlying pattern of disharmony and selecting the most effective treatment.